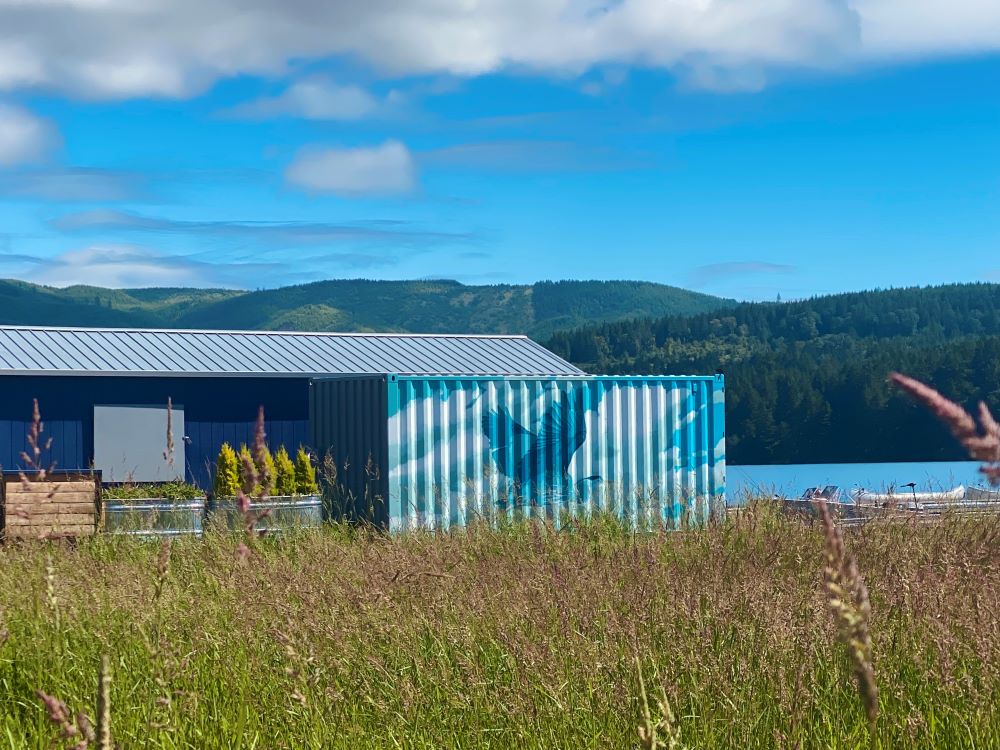 Washington County Parks unveils a new mural at Scoggins Valley Park/Hagg Lake. The Hagg Lake Heron is the first public art project for Parks, and was completed in June 2022. It depicts a blue heron in flight.
Local artist, Liam McLaughlin of Forest Grove, painted the mural located at Scoggins Valley Outfitters, the kayak/SUP board rental operation at the C-Ramp Recreation Area.
"My love for nature and the outdoors is a central component to my artistic work," says McLaughlin, who has been living in Forest Grove since 2007 and visits the lake often with his family.
"We are thrilled to bring public art to our largest park – Hagg Lake – and work with a local artist," says Karine Kadyan, Parks Management Analyst. "We hope our visitors enjoy the beautiful heron and feel a connection to the scenery around them."
The mural will be dedicated at the first summer concert of the season on Saturday, July 23. "Live at Hagg Lake" is a free, family-friendly concert series taking place at a unique lakeside setting from 7 – 9 pm.
As the weather heats up, visitors can view and enjoy the artwork while exploring all the park has to offer – weekend watercraft rentals, nearly 14 miles of hiking trails, as well as year-round boating and fishing. To learn more about Washington County Parks and Hagg Lake, visit washcoparks.org.